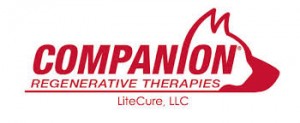 Platelet Rich Plasma
Platelet Rich Plasma is made from your dog's own blood, which contains platelets. Platelets are the body's "First Responders" in an injury. They aid in the repair process for diseased or damaged tissue and attract stem cells, which are essential for natural regeneration of healthy tissue. PRP therapy injection contains a higher concentration of platelets delivered directly to the source of pain or injury. For most canine patients they will receive an initial injection then a subsequent PRP booster.
We have the leading Canine Validated Centrifuge. Platelet Rich Plasma (PRP) is an effective treatment for many musculoskeletal conditions, and it carries less risk and expense than surgical treatment. Good for performance dogs such as Schutzhund, Agility, and Field dogs. Service dogs such as Police, Search and Rescue, and Assistance dogs will get back to work faster with PRP therapy. PRP is for pets with the following conditions:
• Hip Dysplasia
• Osteoarthritis
• Elbow Dysplasia
• Ligament injuries
• Tendon injuries
• Burn Wounds
• Open Wounds
Check out the Companion Website on Regenerative Medicine.
Dr. Sherman Canapp, DVM, MS, CCRT, Diplomate, American College of Veterinary Surgeons, Diplomate, American College of Veterinary Sports Medicine & Rehabilitation and David Dycus, DVM, DACVS, CCRP of VOSM discuss the benefits of regenerative medicine.
Call 407-498-3080 for a free consultation or click here to schedule an appointment online.